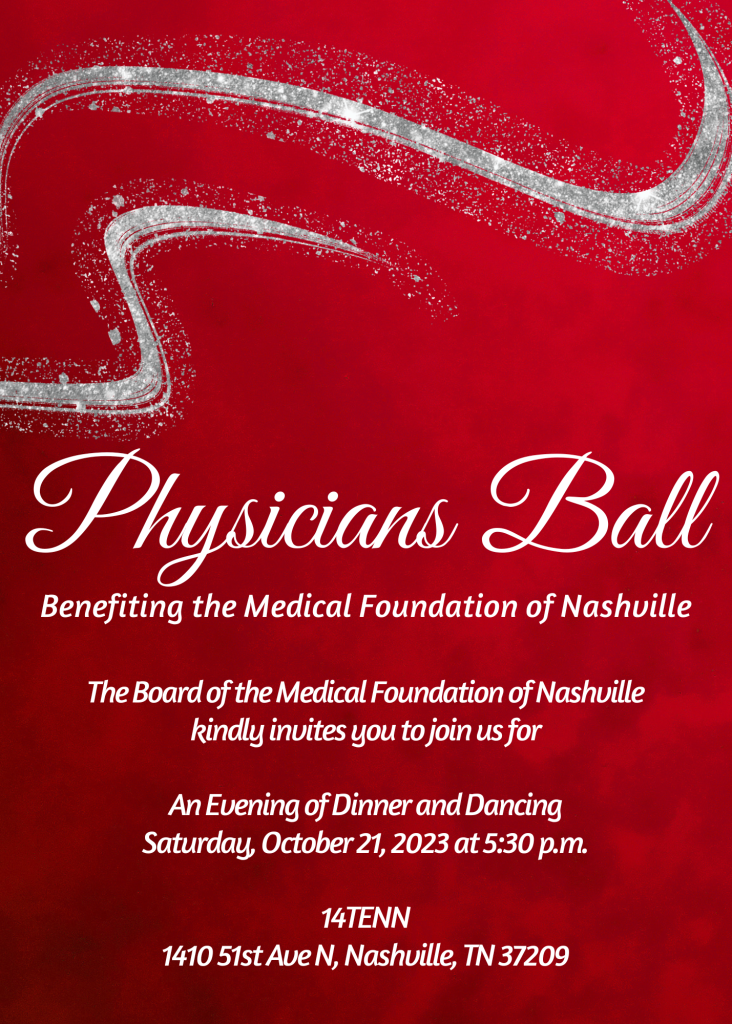 You're invited to join us October 21, 2023 for the Medical Foundation of Nashville's Physicians Ball! The Medical Foundation of Nashville is getting ready to party, while raising funds to improve the health of our community and you're invited to join in the festivities. The ball will include dinner, a live band, dancing, and a silent auction as we celebrate the healthcare community and raise funds to support the work of MFN to support health access, promote healthy lifestyles, and champion health and medical education.
If you're ready to put on your cocktail finest and join us, take a look at the options we've created for you linked below..

Whether you've already got a group you'd like to celebrate with or you're looking to meet some new friends, or both, we have an option for you!  Patron options can include two, four, or eight people, and patrons receive benefits of preferential seating, virtual silent auction preview, and more.   If you're interested in being a patron, please check out the details which are located here and are available for you to purchase today!

We would love to speak with you about having your business become a sponsor of the Physicians Ball!  If you'd like more information on sponsoring, please let us know by emailing physiciansball@nashvillemedicine.org or calling 615-712-6236 ext 202.

Individual tickets are on sale now here!  The sale will go until noon on Friday, October 6, or when the event is sold out.
If you'd like more updates as they are available, sign up for the Medical Foundation of Nashville's Newsletter here!
2023 Sponsors and Patrons:
We are so appreciative of our sponsors and patrons who were an important part of making the 2022 celebration happen!  If your organization is interesting in sponsoring or you have questions about being a patron of the Physicians Ball, Rebecca Leslie or Nikki Ringenberg would be happy to discuss these opportunities with you.  Click on their names for email, or call 615-712-6236.
Mission Champion Sponsor:

Access to Care Sponsors:



Patrons:
Corporate Table Host: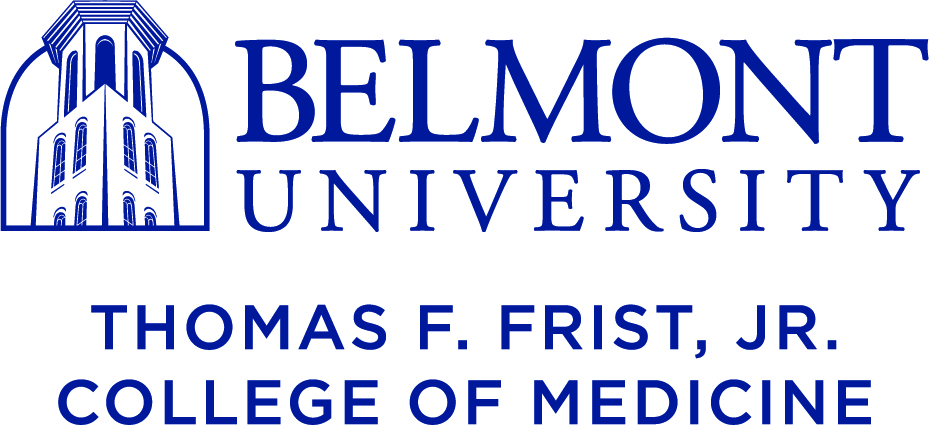 Sustaining:
Elizabeth Livingston and Timothy Livingston, MD
Christopher Ott, MD
Signature:
Michael Beckham, MD and Brenda Beckham
David Farnen , DPM
Dan Hatef, MD and Lynsi Hatef
Yerusalem Lanier, DPM
Marilynn Michaud, MD
Nicole Schlechter, MD and Raymond Bluth, MD
Gregg Shepard, MD and Amy Shepard
Premier:
Ralph Atkinson, MD and Denise Dunco
Laura Lawson, MD and William Lawson, MD
Rebecca and Brett Leslie
Barrett Rosen, MD and Carolyn Rosen
M. Kevin Smith, MD and Lisa Smith
Jule West, MD and David West
Michael Zanolli, MD and Julie Sandine, Esq.
John Zic, MD and Mary Zic